C

h

i

l

d

r

e

n

'

s

B

i

r

t

h

d

ay

P

a

r

t

i

e

s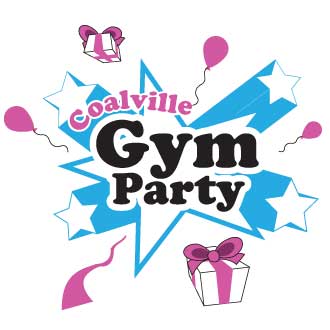 Facility
For a children's party with a difference.You will get use of our gymnasium for a full hour, we have a music station where you can play CDs or music from an ipod with a wide adapter. following this you will have use of our spacious function room where you can have party food .(provided by parents) Our function room has tables and chairs and you can decorate as you wish. 
Activities
There will be a qualified coach to supervise the children in the gym.
The children can enjoy the sunken trampoline, foam landing pits and various activities on the floor area, which cater for the age of the party. 
Time
1 hour in the gymnasium
Use of the function room is for 1 hour- 45 minuets party
- 15 minutes to clear away
 You can have a maximum of 24 children.
Pricing
The cost is £120.00
A £30.00 non-refundable deposit is required for each booking. If you have more children or requirements please ask.
Email us to avoid disappointment – coalvillegc@outlook.com